Drury Filter & Cafetiere Coffees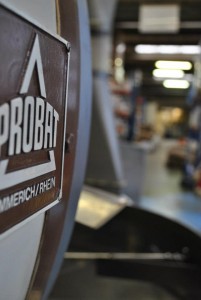 We roasted our first coffees in 1939, and back then, long before espresso came to be the undisputed king of the high street, filter (Drip Coffee) was the coffee of choice!
Today our range is certainly larger than it was then, but the principles remain the same ~ use the finest coffees available and roast them to perfection.
Drury Filter Coffee

Our selection of filter coffees includes beautifully balanced blends, as well as single origin coffees and these are all available in 500g bulk packs, with a further selection available in a variety of portion packs to suit all equipment.
Drury Cafetière Coffee
Like our filter range, our selection of coffees for cafetière is second to none. Every coffee we roast is available pre-ground for use in a cafetière and available in either 250g packs for re-sale or bulk 500g packs.
Alternatively we also produce our most popular blends in 25g portion packs for quick and easy service.
---
Coffee Profiles
All our coffees can be specially ordered in 500g pack to whatever grind your want.

 Click here to see our list of  Blended coffees

 Click here to see our list of Original coffees
We hold a stock of pre-packed coffees for all types of coffee makers.