Promotional Material
At Drury, we are acutely aware of the need to help you attract customers and to maximise sales. For that reason, we have put together a collection of promotional items for coffee to help you do just that. The range includes pavement signs, table talkers, posters, window stickers and branded crockery.
---
Pavement Signs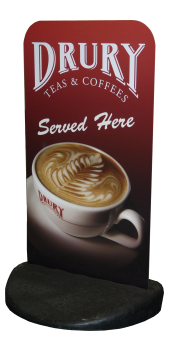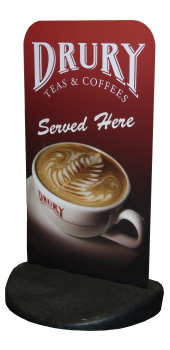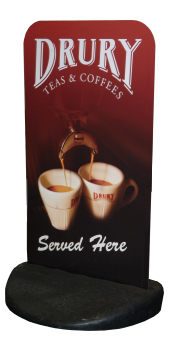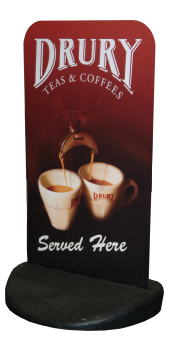 ---
Drury Branded Crockery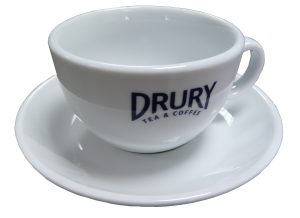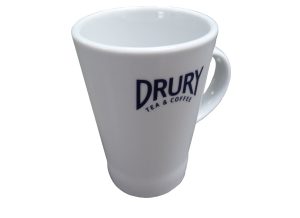 ---
Drury Double Sided Window Stickers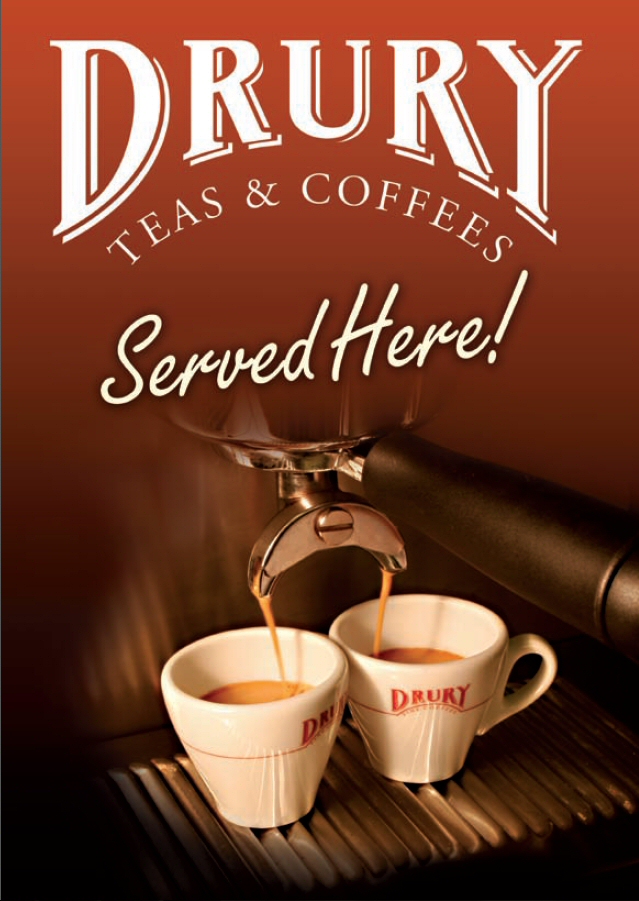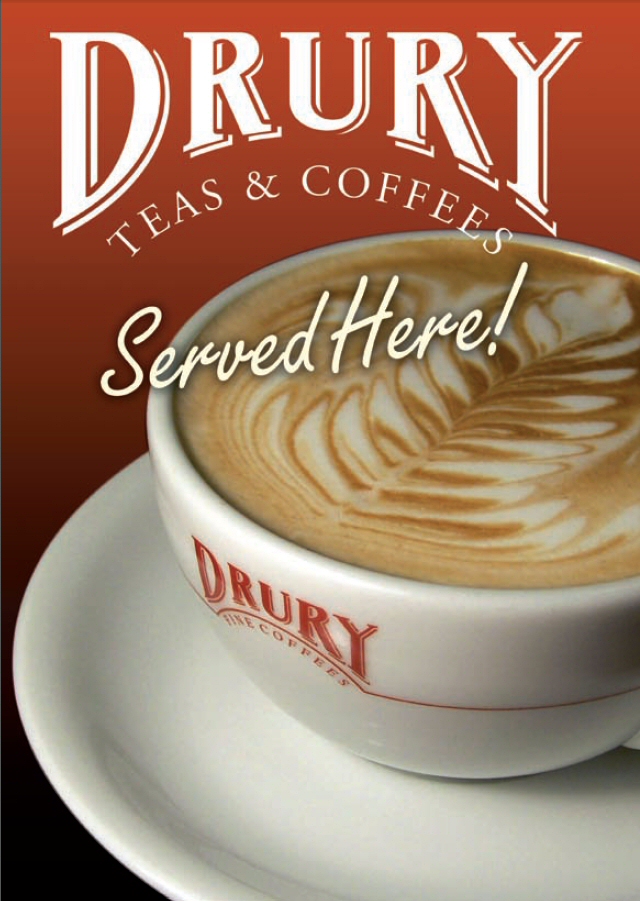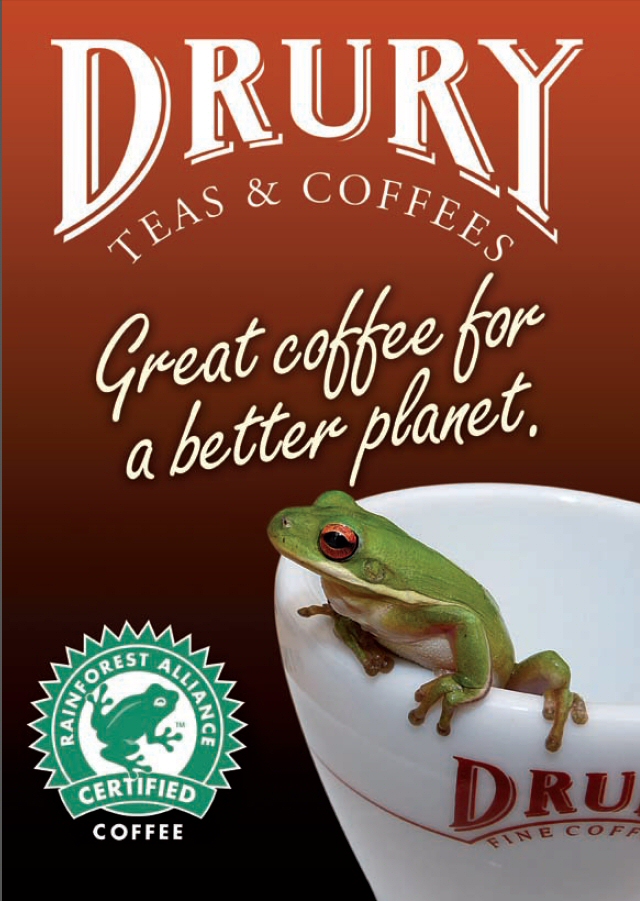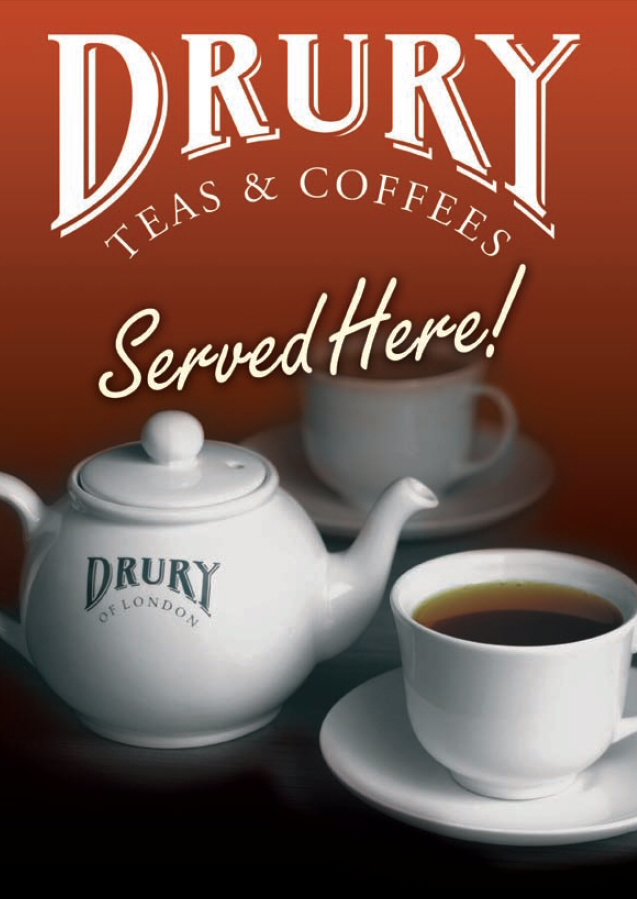 ---
Drury Pyramid Tea Bag Display Box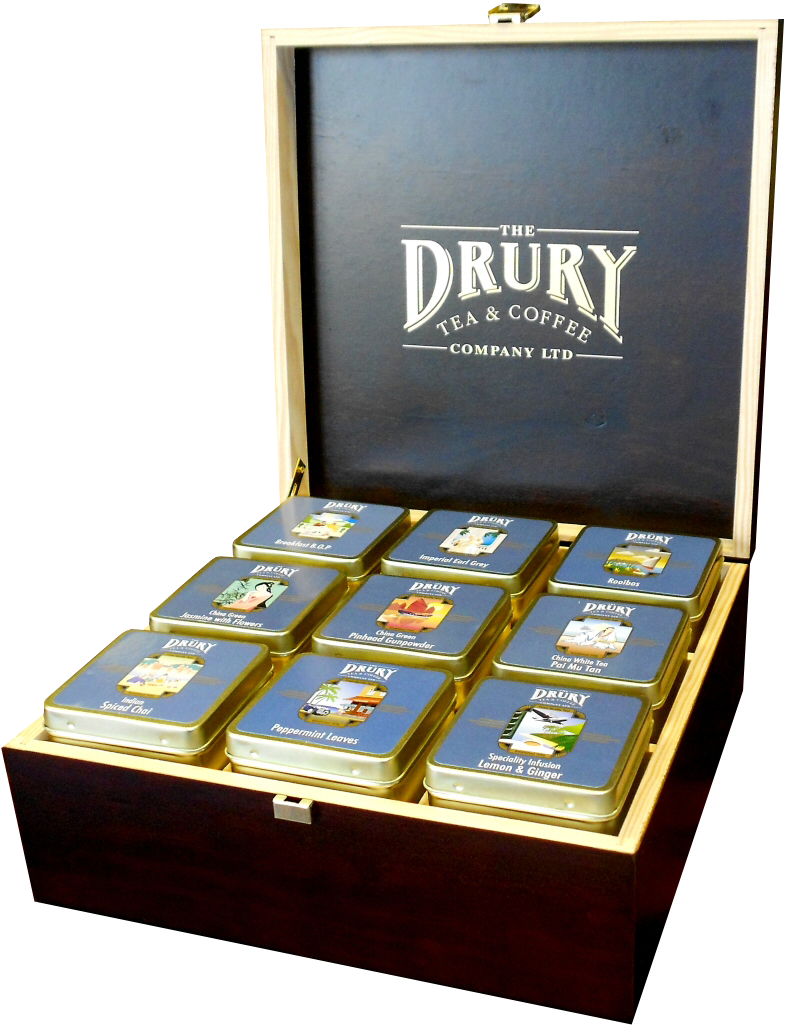 This wooden display box is a high quality finished box which has space for nine varieties of teas in caddies. Each caddy can fit roughly 15 tea bags.
These wonderful boxes are available free of charge when you order 9 x 100 catering packs. ( 1 x per site ),
---
Airtight Storage Containers for Pyramid Tea Bags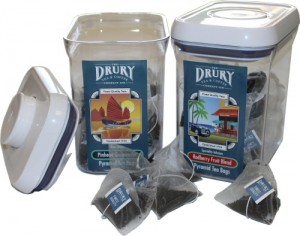 why not store your New Drury speciality pyramid tea bags in one of our airtight acrylic storage containers.
Purchase 2 x 100 Pyramid tea bgas and get a container for that blend free of charge.
This applies for initial orders only for each blend.