Cold Brew Coffee
Drury has been roasting the world's finest coffees for over 80 years now and all that experience and tradition has gone into the creation of this Cold Brew Coffee.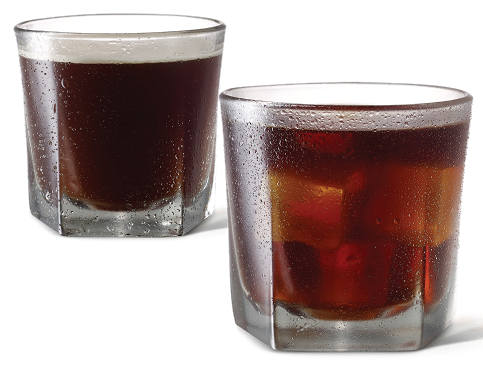 What is Cold Brew Coffee?
You might already be familiar with the concept of Cold Brew Coffee and it is set to be THE trend in coffee this summer. We should explain first of all this is not iced coffee, which is brewed with hot water, then chilled. Cold Brew Coffee is brewed by steeping in cold water over a long period of time.
This water temperature is an important factor in the extraction of the coffee. The cooler water means the flavours and aromas extract more slowly, which limits the bitterness as some compounds are not fully extracted at the lower temperature.
Drury Cold Brew
The process starts when we select the highest quality Colombian coffee, grown exclusively on Rainforest Alliance Certified™ farms. We roast it carefully to ensure it has the
perfect balance of flavour, body and strength. It is then steeped in cold, distilled water for 16 hours before filtering and canning. The result is a rich, smooth brew, full of flavour and body, where the light acidity is perfectly complemented by natural notes of sweet summer fruit. We think you will love this sweeter, smoother taste
Your Choice…
Drury Cold Brew Coffee is available in two varieties – STILL, which is perfect served over ice – or NITRO, a nitrogen infused version for that distinctive creamy body and mouth feel.