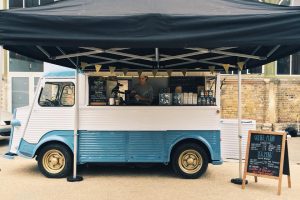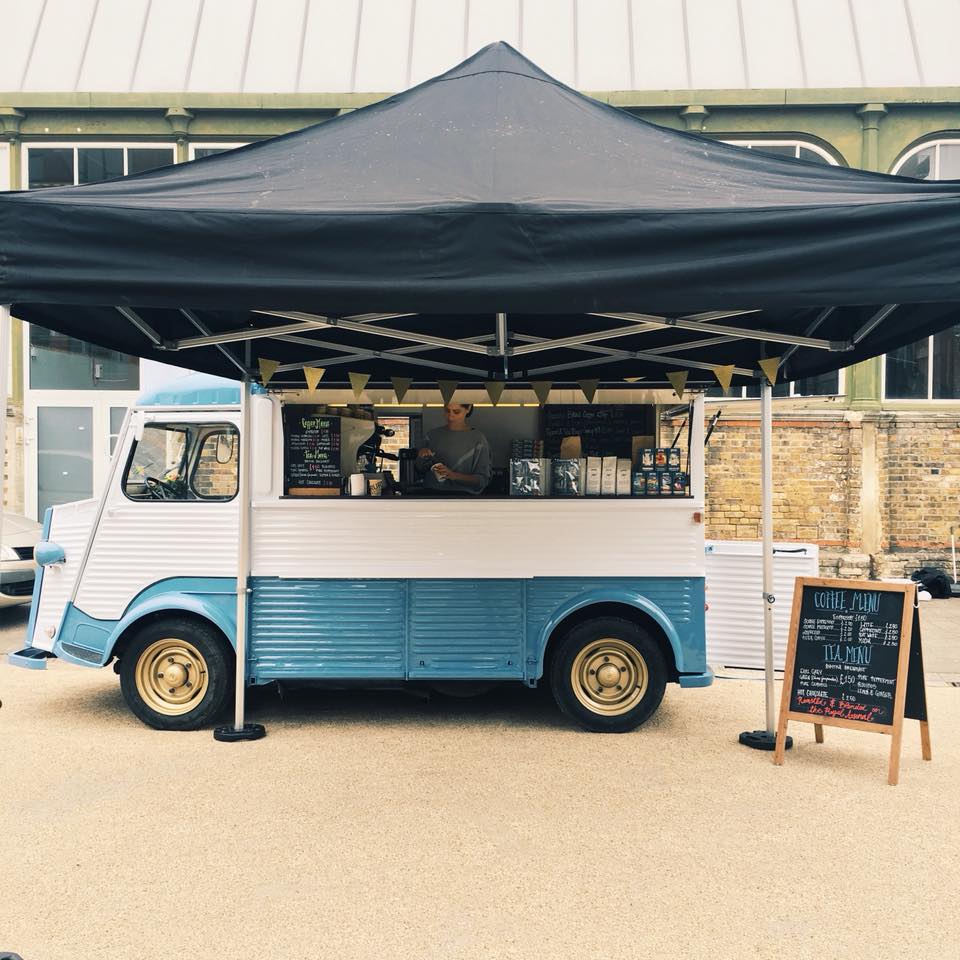 Introducing the latest addition to our fleet – our "brand new" 1967 Citroen H van, equipped with one of our Rancilio espresso machines, after which you'll see it out and about serving our delicious coffee and tea – starting at the Royal Arsenal Farmers' Market…
On the 12th of May we did our first Farmers Market Royal Arsenal Farmers' Market. The weather may have dampened spirits in the afternoon, but we still really enjoyed ourselves.
Thanks to all who visited our van and especially thank you for all the lovely compliments on our teas and coffees. See you in two weeks time!