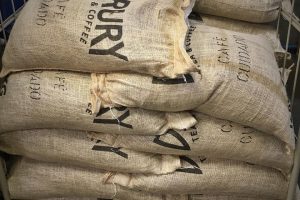 Bean bags!
Did you know that some of our wholesale coffee customers are benefiting from nearly 20% off our kilo bag price by buying our freshly roasted coffee in 12Kg hessian sacks? And what's more, we all save the energy and packing materials normally used in our packaging, making this a really green option.
You've got to brew a lot of coffee to use it fresh though….
Please get in touch if you are interested in buying this from us or changing from our Standard 10x1Kg Box.
#coffee #coffeebeans #greenoptions #reducereuserecycle #freshlyroasted #londoncoffee #coffeesacks #hessian